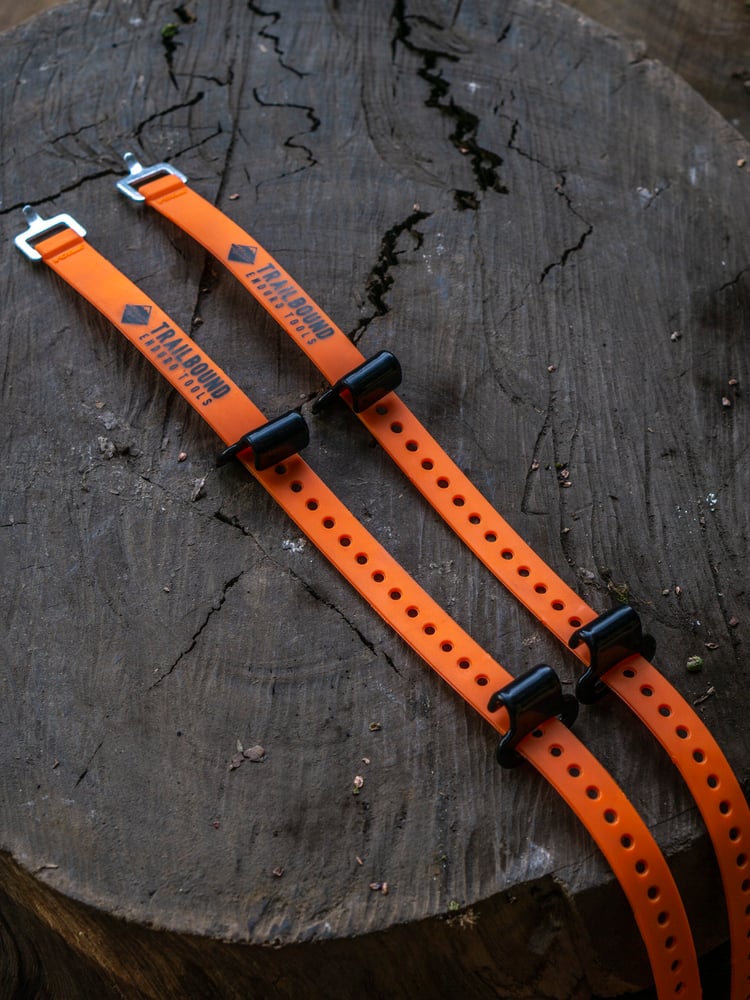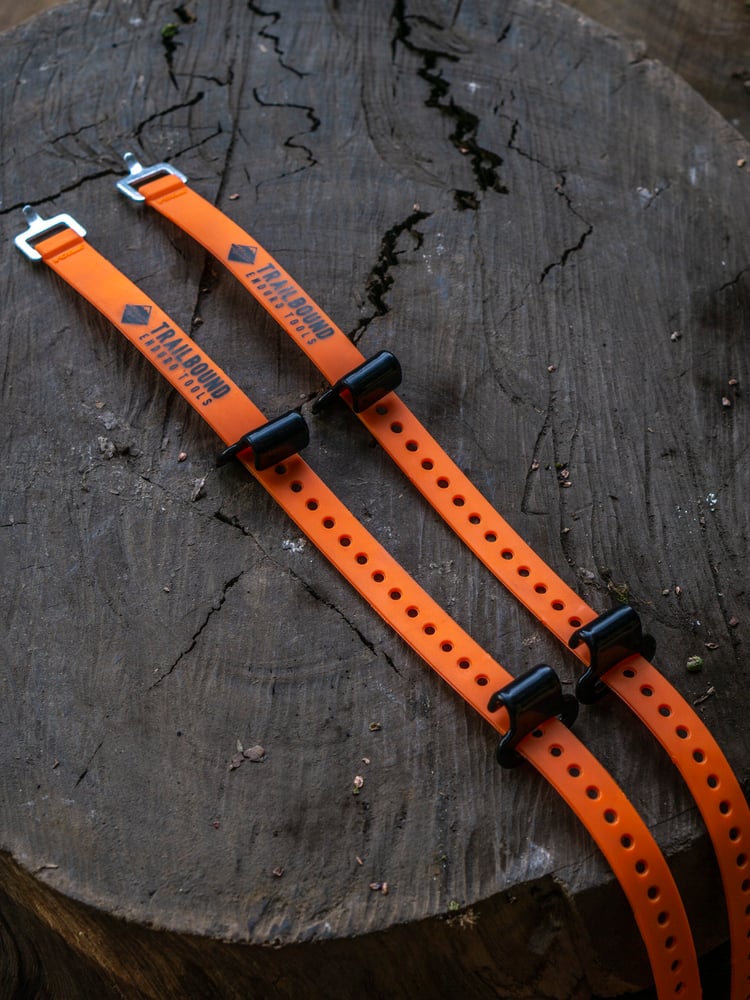 Enduro Strap Front Fender Kit
$38.99
Get your bike enduro ready! Our enduro gear straps have become even more versatile! Now with the new steel fender hooks you can shed weight off your back and free up valuable space in your bag by strapping gear to your front fender. We've used this hook and strap system to hold rain coats, trail saws, gas bottle, water bottles, chainsaw oil, tool rolls, ect. When not carrying something we leave them strapped to the fender just incase something goes wrong on the trail. It gives you the option to either strap a broken part (like a hand guard...) to the fender or pull the hooks off and use the strap itself like a heavy duty zip tie.
20" straps are good for compact rain jacket or thin tool roll
25" straps are good for more bulk like jacket + gas bottle
Kit includes:
—2 rubber enduro gear straps
—4 metal fender hooks
Enduro Gear Strap Details:
—Extremely tough stretchy polyutrethane strap
—25" long or 20" long
—3/4" wide
—Heat-treated aluminum buckle
—Secure, bundle, and repair almost anything outdoors
Fender Hook Details:
—High strength single piece flat metal
—Vinyl rubber coating to prevent scratching
—Round eye corners that avoid snagging
—3/4" wide hook and strap opening
*Note*
Not recommended for rear fender use due to the tapered design of fenders there is a chance that they could slide right off the back. We recommend either notching out a section for the hook to rest into or drilling a hole though both hook and fender and adding a zip tie. No mods are needed for running on the front fender though.
Related Products:
Enduro Gear Straps
Fender Hook